high gloss wooden slats piano color paint slats wooden blinds
HEZE HUASHENG
HEZE HUASHENG
2018-08-16 17:08:26
One of the advantages that window blinds offer is that they stop the entry of excess sunlight into your room during the daytime. The second benefit is that they give a boost to your privacy by preventing strangers from having a look inside your home. These days, there are many options available in the market but few that will meet the finesse of gloss wooden venetian blinds.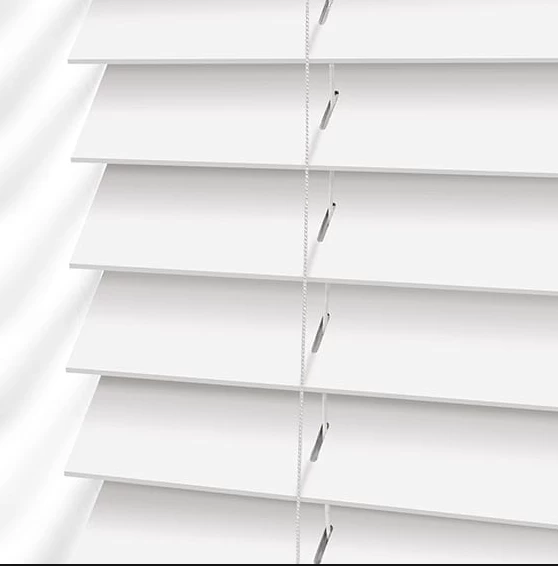 To assist you in achieving a perfect window dressing treatment, Heze Huasheng Wooden Co.,ltd offers you a unique and affordable window styling experience with our exclusive collection of gloss wooden venetian blinds. Offered in standard slat sizes including 25mm, 35mm and 50mm .  Welcome customers contact us for samples.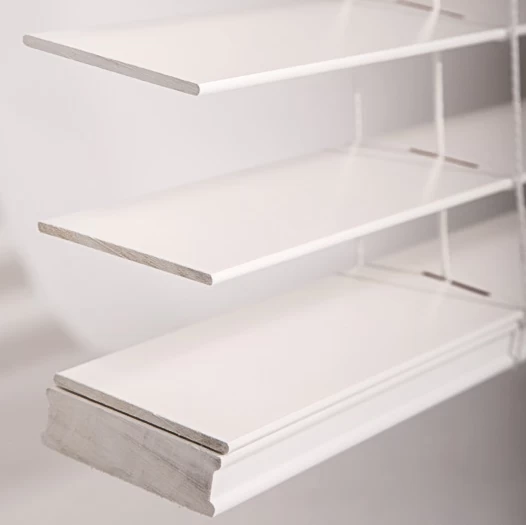 Sporting an ultra modern and upmarket finish, our gloss collection is offered in white color  now to start .. This color is a perfect choice if you are thinking of injecting drama and glamour in your room's décor. Possessing a smooth and shiny coating, this collection is considered the best when it comes to producing a cool and trendy minimalist interior design scheme and décor. Along with our collection of colour co-ordinated valances and window fixtures, you can choose the window shade that has a distinctive look and one that will bring splendour and natural glow to your window.