We believe Details Determine Success or Failure.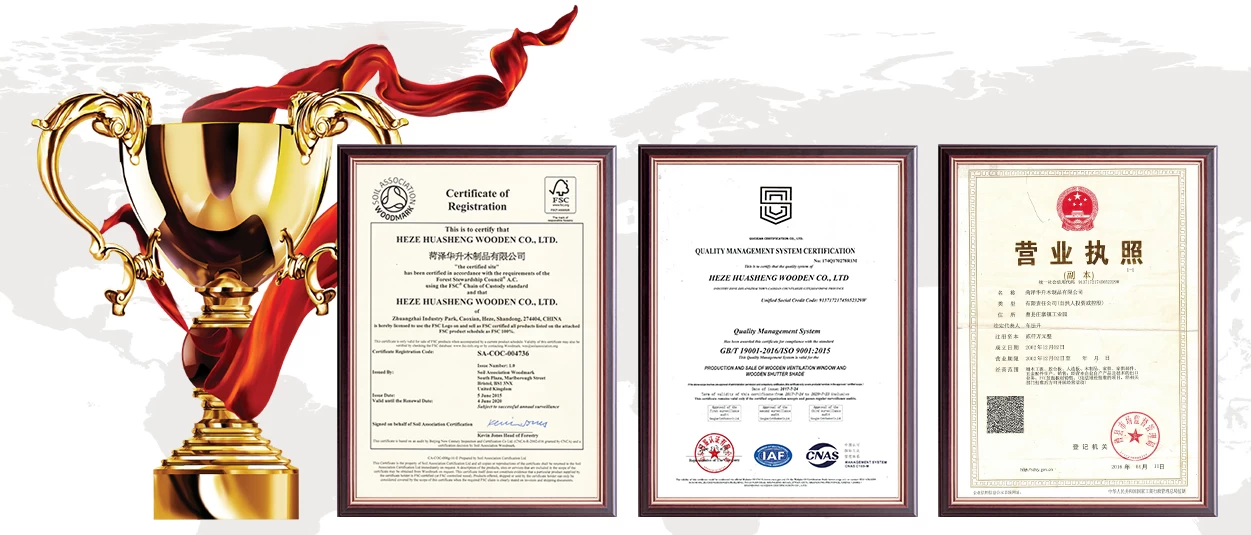 Common FAQ
Q1: What products do we have?
A: Huasheng mainly produces all kinds of window decoration products, including blinds,shutter,shade and window accessories. We offer a wide selection of materials and designs to suit different needs and finishing styles.
Q2: Do we support customized services?
A: Yes, we are very happy to provide customized services for our customers. You can choose the size, color, material and design according to your needs, and we will do our best to meet your requirements.
Q3: How do we guarantee the quality of our products?
A: We adhere to the quality as the guide, the use of high-quality raw materials and advanced production technology. Each production link has undergone strict quality inspection, but also professional to ensure that products meet international standards and customer requirements.
Q4: Do we provide samples?
A: Yes, we can provide samples for your reference. Just contact our sales team with the type and specifications you need and we will send you a sample as soon as possible.
Q5: Are our services global?
A: Yes, our products and services are for global customers. No matter which country or region you are in, as long as there is demand, we can provide you with quality products and professional services.
Q6: What is our after-sales guarantee?
A: We provide a 2-year warranty period. If you find any quality problems during the warranty period, we will provide you with free repair or replacement service.
Q7: Do we have a after-sales service team?
A: Yes, we have a professional after-sales service team, ready to provide customers with technical support and after-sales service. If you encounter any problems during use, you can contact our after-sales team at any time and we will try our best to solve your problem.
Q8: Where can I learn more about us?
A: We have various social media accounts, such as linkedin, Twitter, Facebook, INS, YouTube, tiktok (add hyperlinks), etc. There are relevant skip links at the bottom of the page.
If you have other questions or need to know more about HEze Huasheng's products and services, please feel free to contact us. We are happy to help you!