Advantages and disadvantages of using blinds
HEZE HUASHENG
HEZE HUASHENG
2017-07-24 13:39:27
Blinds (Wooden venetian blinds supplier ) are widely used in homes, sometimes in separate use, and sometimes in combination with fabric curtains. When used alone, it is mostly used in the kitchen, bathroom, living room, sunshine room, study room, etc.. Before making a choice of blinds, it is necessary to make clear the advantages and disadvantages of their use in order to be targeted and purposeful.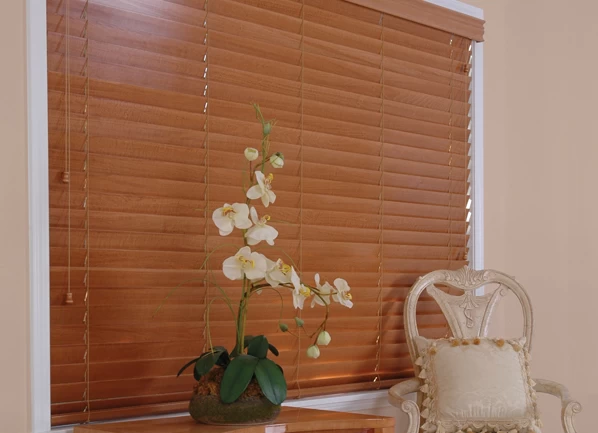 The biggest advantage of the shutter (Read wood Horizontal wooden blinds ) is its main function, that is, to protect the privacy of the premise, to maximize the effective control of light. By changing the angle of the blade, the adjustment of the natural light is more delicate than any other form of curtain. 
Followed by the appearance of a neat, concise, smooth features, or parallel or vertical line for the room to increase line sense. Sunlight filtered through the blinds (High quality Timber venetian blinds ) into the room, and the lines of light projected onto the ground add a bit of peace to the room. The appearance of the shutter, whether modern minimalist style, home or classical style home, has its place. Is a partial, dignified classical style Home Furnishing need to choose dark wood blinds, or with white wooden blinds and fabric curtains with simple style; and is more suitable for Home Furnishing use white or light colored wood.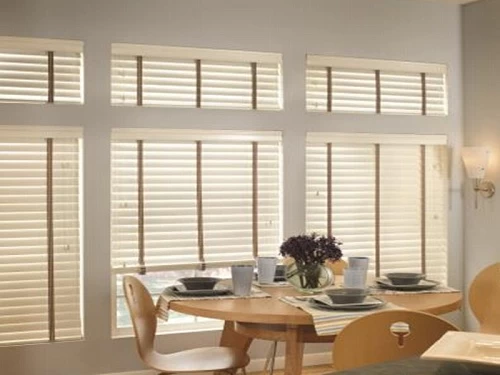 The shutter has the advantages of function and appearance, and also has the disadvantages of cleaning and management. Especially in the northern areas where the sand weather is more serious, the structure of the shutter is doomed to be more difficult to clean. This is the psychological preparation that must be made before using blinds or shutters.