Wooden Plantation Shutters vs. Aluminum Plantation Shutters
HEZE HUASHENG
HEZE HUASHENG
2018-03-07 09:25:35
Have you made your choices on which window treatment to choose for your house? Plantation shutters are great window covering options which prove both utilitarian and give privacy to your living spaces. When trying to determine what material you want your shutters to be, there are certain things to keep in mind. To get the most out of your window treatment, keep aside the costs involved and pay a glance at the style and performance of plantation shutters.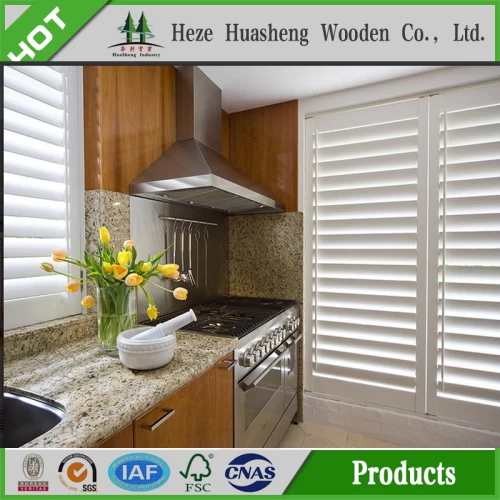 Here are some points to draw a comparison between wooden and aluminum plantation shutters(Outdoor Aluminum shutter manufacturer):
Strength
When we talk about the strength of the material used, wooden shutters are much stronger than aluminum shutters. Because of this, it is easier to find wooden shutters in a variety of shapes and sizes. If your window size is larger or smaller to the standard size, it is advised that you look for wooden shutters. However, if you prefer aluminum shutters( Exterior Aluminum plantation shutter), contact your shutter company and verify if they can provide shutters appropriate for your window size.
Colors
Although you can get both aluminum and wooden shutters in different colors, you will find more variety of colors in wooden shutters. Aluminum shutters will be in normally in a limited variety of basic colors. On the other hand, wooden shutters can be painted in different colors; even stained or refinished to your desire. If the shutters are a part of your home décor, then you might want to get the wooden shutters for the variety of styles, colors and textures they come in.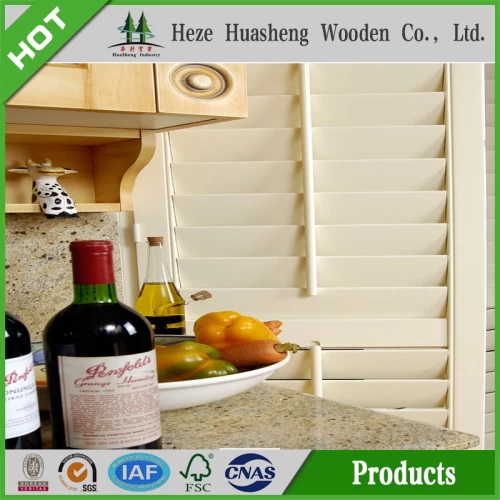 Durability
Though both aluminum and wooden plantation shutters(Wooden blinds supplier) are durable and stay long, both have their own downsides. Wooden shutters are not resistant to moisture and warping in places that are humid. Aluminum shutters prove more suitable for such places for it is resistant to warping, cracking and is environment friendly.
Maintenance
Aluminum shutters prove suitable to places that are prone to moisture; they do not warp or swell. Even though wooden shutters are stronger when compared to other materials, they are not fit for places that have high moisture content. Wooden shutters have the risk of getting eaten by termites and other insects, whereas, aluminum shutters do not get damaged by these.
Cost
Wooden shutters are more expensive than aluminum shutters, depending on the quality of the wood used in the shutters. However, prices may vary depending on the shutter company you choose. Contact your shutter company to know the exact cost of shutter you are intending to buy.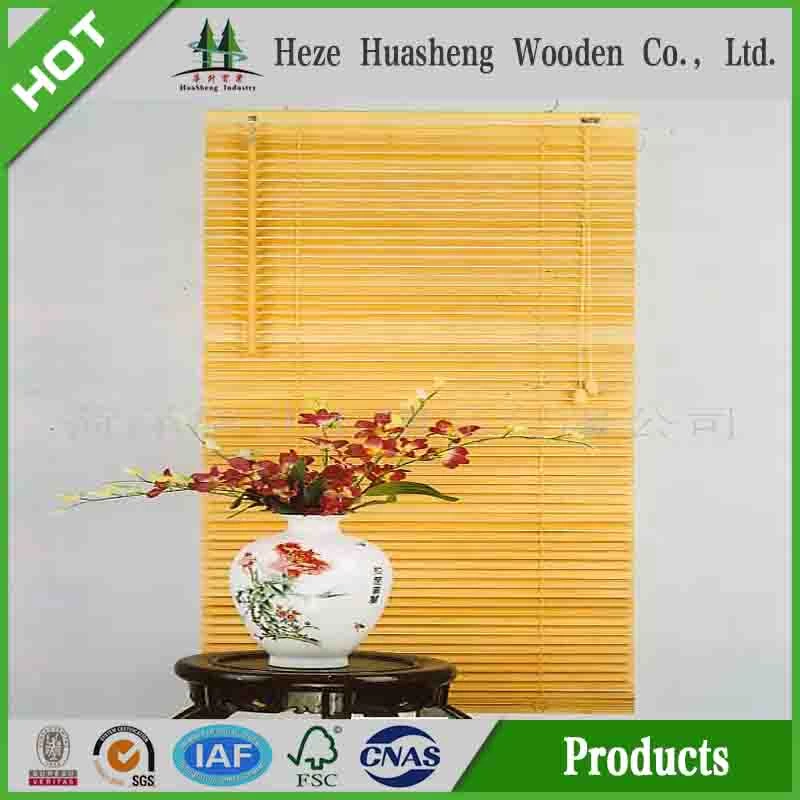 Appearance
While wooden plantation shutters look exquisite and can be painted, stained or refinished, aluminum shutters also look classic with your home décor. Some aluminum shutters, when looked at carefully can appear as a separate fixture to your windows. It is important that you select the right shutters after asking for samples with the shutter company.