The characteristics of solid wood shutter
HEZE HUASHENG
HEZE HUASHENG
2017-11-22 18:35:17
Solid wood shutter can adjust light, ventilated effect also very good. Winter can open the introduction sunshine, make the bedroom bright and warm; Summer can protect against strong light, but also does not affect the ventilation effect.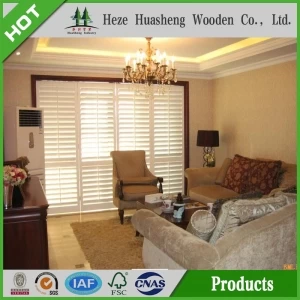 Solid wood shutters are used to save energy and heat. Winter can prevent indoor air flow to outdoor, ensure indoor temperature does not lose; Summer can shade the sunlight, so the air-conditioner cold wind will not leak out. Real wood shutter can protect personal privacy, as long as adjust the Angle of leaf, you can stand in different Angle of view, if you want to stop the line of sight of the above, you can put the convex rushed outside side of the leaf. Block the line of sight below.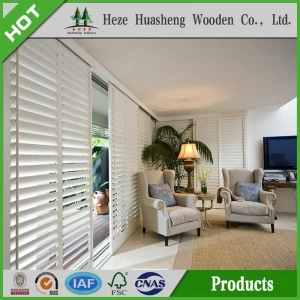 Solid wood shutters have strong uv resistance, which can block more than 95 percent of uv rays in summer. Solid wood shutter is beautiful and fashionable, have very good adornment effect, a variety of colour can blend in the home decoration, make the home space is more pleasing to the eye. Solid wood shutter is very easy to clean, just wipe with a towel gently.