How about aluminum alloy blinds?
HEZE HUASHENG
HEZE HUASHENG
2017-09-05 12:31:47
"Aluminum alloy blinds" (Outdoor Aluminum shutter manufacturer) is a very widely used curtain, made of shutter shape, aluminum alloy blinds are mainly made of aluminum alloy is not easy to rust. It has the advantages of lightness, durability, etc.. 
Aluminum Alloy shutter (Exterior Aluminum plantation shutter) flip function manual knob or push rod motor drives the internal connecting rod moving Aluminum Alloy shutter blade, blade with 0 ~ 105 degree turning angle, can be adjusted when the blade angle is 90 degrees, can obtain the maximum ventilation effect, when the blade angle is 15 to 25 degrees. Can effectively prevent the outdoor view when the blade is closed completely, can stop the storm hit. Such as the use of electric system and fire control center linkage, as automatic smoke cooling gate.
The sizes of the blades are 10 x 50, 8 * 101, 13 * 104, 13 * 125mm (thickness * width) four specifications, all double layer hollow material, can effectively maintain the indoor temperature and reduce noise.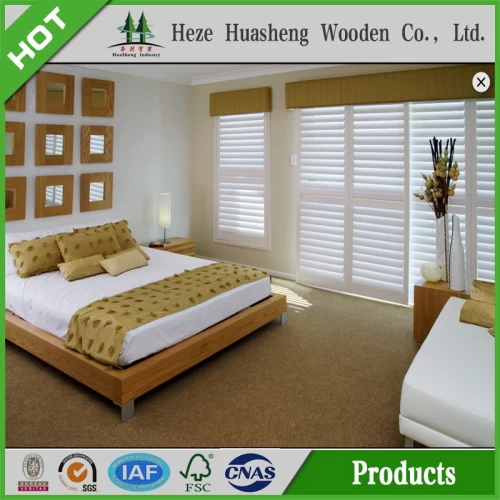 Requirements: aluminum alloy shutter (Plantation shutter china) outdoor installation proposal, single size, width should not be greater than 1.2m, height should not be greater than 1.6m
Double regulating louver ventilation for rain rain, insulation and air conditioning room or other public places, rain leaves by ANN with gullies and drop box side frame and streamlined regulating blade. It not only has the advantages of single rainproof shutters, and the staff can according to the indoor temperature or ventilation needs to shutter opening regulation. The shutter is flexible and reliable. It runs all the year round without lubrication, no noise and good sealing performance.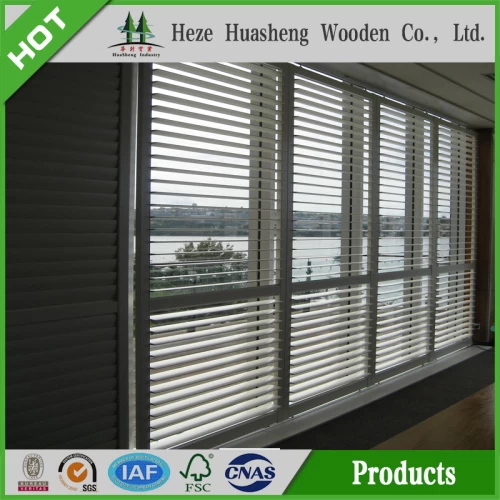 The single regulation louver for environmental need lighting, heat, wind and rain without air conditioning occasions, it can be widely used for room, office buildings or other relevant occasions, it is regulated by the blade and the side frame of the streamlined composition, it is provided with protective net cover, the inside of a window, to make the room full of fresh air at the same time, there will be birds and insects or other light objects into the interior, give people a pleasant living environment and working environment.