How to restore sun-bleached shutters
HEZE HUASHENG
HEZE HUASHENG
2018-05-08 17:26:13
After a long period of use, the shutters of the logs are bleached due to sunlight exposure. How should I handle this time?
In fact,both real wood furniture and buildings can be restored, but the process is very complicated. If it is a movable shutter, We need to first dismantle the shutters, remove the hardware, peel off the surface that was previously tanned, then polish the wood and recoat it with a new layer of paint.
The most tedious steps is to peel off the old surface of the shutter.One of the most tedious steps is to peel off the old surface of the shutter. It will cost you a lot of time, so you can find a few people to help.
If you want to complete this project, first of all you need to find a place where the air circulates to prevent you from being fed by wood chips.Second, you need to number your disassembled hardware so that you can reinstall it in the same location. Over the years, some woods have been deformed. Only in this way can they be reinstalled.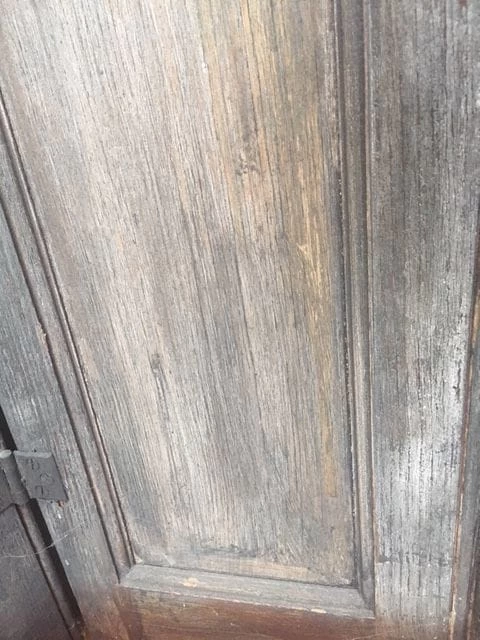 If you do this work yourself, you may only treat damaged areas. Newell said that if you are careful, it may only peel off the paint from the weathered side of the blinds. She recommends using Watco Paint&Poly Remover ($7.63 per quart on walmart.com). The release agent (or similar product from another brand) has a semi-viscous degree, preventing it from dripping onto the good side of the shutter through the slats and destroying the finish there. Test in a small area: brush it, wait about 10 minutes, then use a plastic spatula to remove rubbish.
If the peeling process is too difficult, you can use Watco Furniture Refinish. This is a powerful stripper for some high-end furniture. With conventional paint strippers you can still find it difficult to remove residues from corners and cracks. When you polish the product again, you need to avoid creating piles of sticky material because they are formulated to gradually soften the finish. When you wipe the dresser with a rag or steel wool, you can also remove the softener. But you may have to traverse every area more than once. For any product, follow all safety precautions on the label.
Of course, another option is to skip work and hire someone to do it for you.
Heze Huasheng Wooden produced wooden shutters which are made of Best selling Wooden blinds components and coated with special paint on the outside of the wood to ensure that they will not fade for more than a decade.