Heze Huasheng Wooden launches its 4th Shutter Production Line on October 2017
HEZE HUASHENG
HEZE HUASHENG
2017-08-23 12:48:59
Shandong Province, China – August 17, 2017 – Heze Huasheng Wooden Co., Ltd is launching its 4th shutter production line this coming October 2017, featuring painting wood slats to start using UV paint. As the biggest Paulownia wood blinds and Paulownia Wooden blinds supplier china, the Huasheng Wooden 2017 R+T Asia Exhibition has always been one of the most anticipated events in the country.
Huasheng Wooden announces its new line of shutter production which will be starting this October. If you are looking for wooden slats, wood blinds, and wood shutters, you can definitely find these products at Heze Huasheng Wooden Co., Ltd. They also offer PVC shutters, aluminum shutters, shutter components, and accessories, and blinds components and accessories.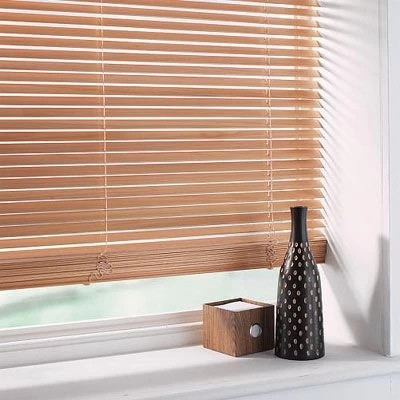 Shutters are essential components of a home, building, office, factory or plantation. These products are wonderful accents that provide a clean and sleek look to any outdoor opening. Shutters and blinds are a low-cost and sustainable asset to a building, enhancing is glazing and window system's performance.
Using high-quality shutters such as the Paulownia wood shutters of Huasheng Wooden will not only have quality assurance but also save energy through thermal measures and historical barriers, especially on working environments.
This October 2017, you can witness the high-quality wood blinds and wood shutters that Huasheng High quality Timber Blinds supplier such as Real Wood Horizontal basswood/Paulownia Wood Slats, Ready-made Real Wood Venetian Blinds, PVC Fauxwood Shutter Components, and Custom-made Timber Shutters.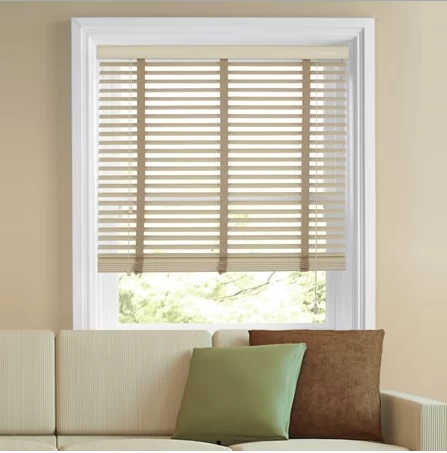 The 4th shutter production line of the company will surely feature all high-quality and the best of the best blinds and shutters products that they have been manufacturing ever since 2002. Now, their painting wood slats will be starting to use UV paint.
About Heze Huasheng Wooden Co., Ltd
Heze Huasheng Wooden Co., Ltd was established in 2002 in Zhuangzhai Town Heze City, Shandong Province and is the biggest Paulownia wood blinds and Paulownia wood shutters manufacturer in China. You will never run out of high-quality options in Heze Huasheng Wooden Co., Ltd.
Therefore, if you are in need of Paulownia Hot sell Wood blinds and Paulownia wood shutters in China or other places for your home or business, Huasheng Wooden is the perfect company for you. CALL Emily Zhang at 0086 158 0699 7933 for more details.
Media contact
Company Name: Heze Huasheng Wooden Co ., Ltd
City, State, Country:   Heze City Shandong Province China
Address: No. 8 Industry Zone Zhunagzhai Town
Contact Person:Emily Zhang
Tele: 0086 530 6219566
E-mail: emily@huashengindustry.com
Website: http://www.shutter-suppliers.com