Advantages of solid wood blinds
HEZE HUASHENG
HEZE HUASHENG
2017-09-14 16:27:45
Solid wood shutter (oem Polywood shutter in china) noble and beautiful, can add a unique aesthetic feeling for your home space, with good decorative effect. Early used in European aristocratic homes and villas.
Solid wood blinds (Custom color Wooden Shutter supplier), louver windows. Different from Venetian blinds. Shutters are generally relatively wide and are generally used for indoor and outdoor sun shading and ventilation. Now, more and more people believe that the shutter wall evolved from the shutter. The shutter curtain wall has many advantages and is very beautiful. It is generally used in high-rise buildings.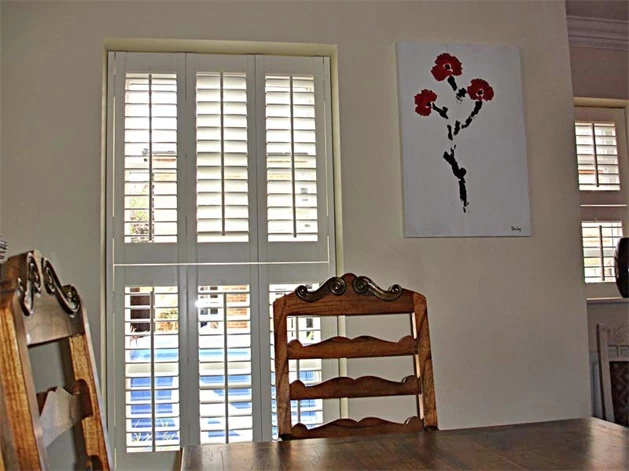 The solid wood shutter (oem color Wooden Shutter in china) adopts the heat insulation material, effectively maintains the indoor temperature, and achieves the purpose of saving energy. The simple freedom angle adjusts the incoming light to adjust the blade angle to control the incoming light, and can adjust the blade to the most suitable position at any time.
5
Elegant and refined, green shutter
Beautiful and energy-saving
Simple and neat shutters can be fully retracted, the scenery outside the window at a glance, simple and elegant. The window curtains were to occupy part of the space window, making housing visual window width affected, appears to be very complicated.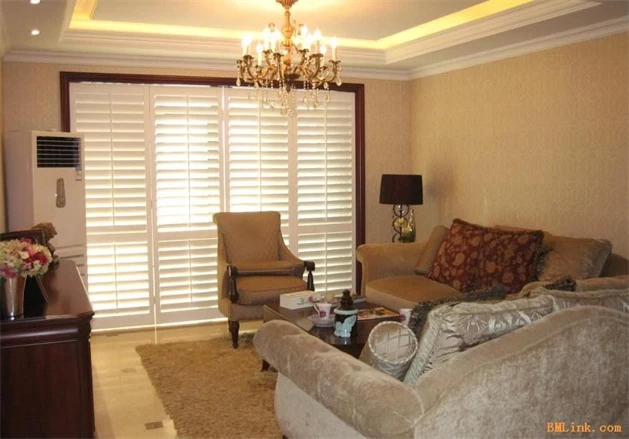 Easy to clean
The shutter usually needs to be wiped with a cloth. Please use a neutral lotion when cleaning. Don't worry about fading or discoloration. Waterproof shutters can be completely washed.
UV blocking
Effectively prevent UV irradiation, protect the furniture from ultraviolet radiation and fade.
Protect privacy
The shutters in the blade bump direction to prevent the outside line of sight, lighting at the same time, blocked the top-down view at night outside, blade convex surface facing the interior of the shadow, does not reflect the significant to the outside.