Why are more and more people interested in aluminum shutter?
At the R+T exhibition in Turkey, many customers were interested in our aluminum shutter.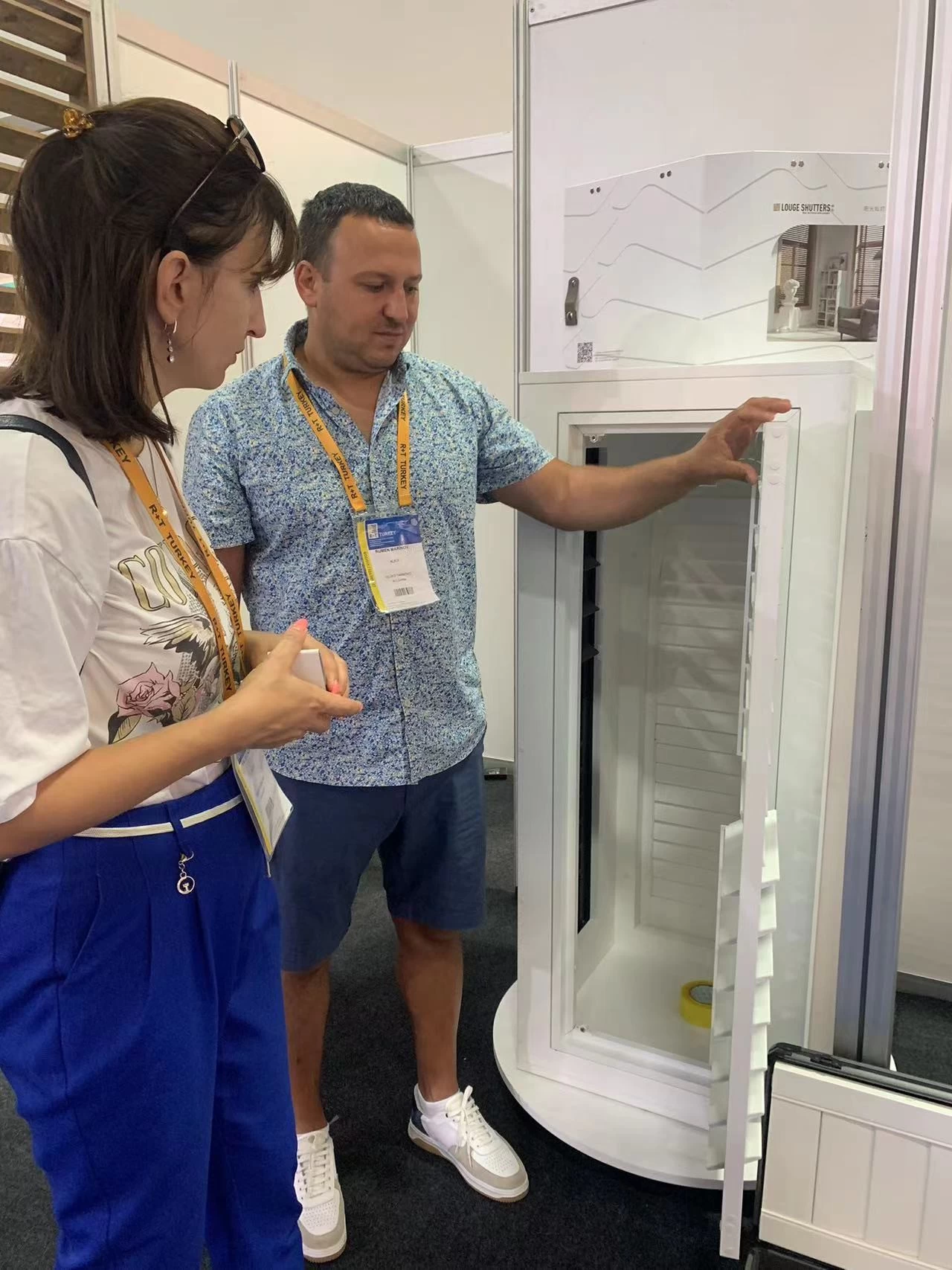 Why are more and more people interested in aluminum shutter?
Durability: Aluminum shutter has exceptional durability, maintaining its appearance and performance for a long time. Whether it's extreme weather conditions or heavy use, they handle it with ease.
Aesthetics: Aluminum shutter's modern design makes them a stylish highlight of any home or commercial space. The variety of colors and textures to choose from ensures that you can find a style that perfectly matches your decorating style.
Privacy controls: shutter's adjustability gives you the freedom to control light and line of sight. This means you can enjoy natural light without sacrificing your privacy.
Environmentally sustainable: shutter is a recyclable material, so blinds are manufactured with relatively little impact on the environment. This makes aluminum shutter an environmentally friendly choice for window finishes.
Whether you're looking for privacy or just want to enjoy plenty of natural light, the aluminum shutter has you covered. The adjustable louvers Angle allows you to adjust the light and ventilation at will, while the extensive customization options allow you to create one-of-a-kind curtain styles.