New intelligent window products
HEZE HUASHENG
HEZE HUASHENG
2018-05-14 17:55:17
What is the use of windows only? Automatic shading and instant tinted glass are not only easier to use than traditional windows, but it also allows users to design a new set of energy efficiency.
In addition to this, there are some more neglected areas in smart homes.
SageGlass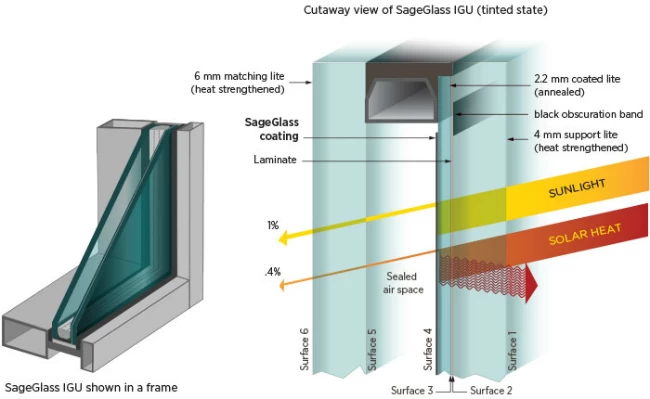 SageGlass is a non-light-blocking window. Outdoor light can be freely radiated into the room. While maintaining the beauty, it also solves some practical problems. For example, it can block high-energy sunlight while retaining some of the light with low heat, and it is impossible to see indoors from outside. SageGlass uses an electrochromic coating of five layers of ceramic material. Applying a low voltage to the glass darkens the light coming in. Inverting the electrodes again makes the glass clear again.
Users can use the smart phone to adjust the intensity of indoor light.
In addition, SageGlass can be paired with self-timers, light sensors, motion sensors, lighting controllers, thermostats, etc. to automatically adjust the window coloration level as the weather changes to prevent overheating of the room or glare of the sun. The SageGlass window's visibility ranges from 60% to 1%, and the user can adjust it according to different hue intensity.
Somfy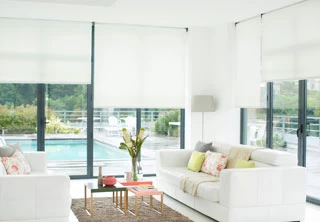 If you prefer shaded environments, check out the Somfy family of products. Somfy provides a series of shades of style, while its motor is quiet during operation, giving users a modern shaded experience. Users can remotely control via smart hands, voice control, or control the tone of Somfy from anywhere in the world via myLink smartphone and tablet apps
Somfy can be used with your other home automation systems. In the evening, you can coordinate the shutdown of Somfy by switching the bedroom lights. Somfy shades can also be equipped with solar sensors, which automatically switch off when the temperature reaches a certain level, which saves a great deal of energy costs.