How to select the louver size?
How to select the louver size?
Louvers are angled strips or slats with fixed intervals for shutters. what size slats on shutters is best? After comparing three different shutter louver size, you will decide the best louver/ slats size you should choose.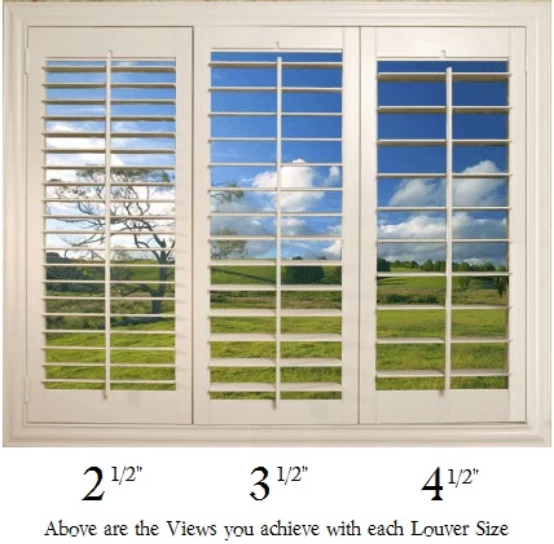 The size of the plantation shutter louvers will determine the privacy of your room, the amount of light and ventilation, and the field of view that you can see when the louvers are open at 90 degrees. The wider the louvers, the larger the space between the louvers will be when fully opened.