How to choose a high quality wooden Venetian blinds for you
HEZE HUASHENG
HEZE HUASHENG
2018-03-16 17:32:10
1, pay attention to the curtain specifications
The length of the installed blinds (that is, the blinds are hung in the windows) should be the same as the height of the windows. The width is generally reduced by one centimeter from the left and right of the windows; the length of the mounted blinds (that is, the blinds are hung outside the windows) It should be about 10 cm longer than the window height and 5 cm wider than the width of each window. In general, small rooms are suitable for concealed blinds, and large rooms for exposed blinds.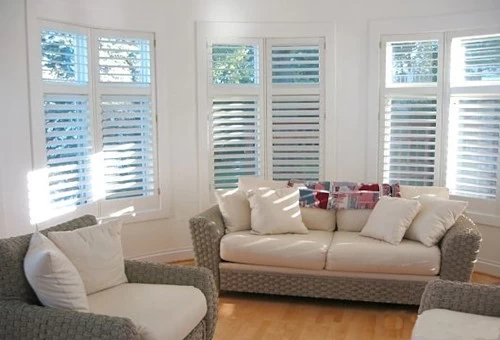 2, curtain style with coordination
Windows with different formats should be equipped with different blinds. If it is a generally vertical window, it can be equipped with general blinds; if it is a horizontal window, it can be equipped with high quality wooden Venetian blinds, which will appear harmonious, consistent inside and outside, beautiful and decent.
3, curtain pattern selection should be suitable
The design of blinds is also very elegant. The High quality Timber venetian blinds used in the living room should be decorated with waterfalls and landscapes to make people feel like being in a poetic scene. Bedrooms can be decorated with soft colors, elegant plant paintings, still life or geometric patterns.
4, curtain color space with coordination
Blinds are best coordinated with the color of the room's furniture and walls. If the walls are creamy or white, ivory blinds can be used. The walls are light green and can be fitted with grey or green blinds.