Adjusting the sunlight in the living room with a shutter
HEZE HUASHENG
HEZE HUASHENG
2017-11-30 15:02:57
The only way to adjust the sunshine in the family is the curtain, which is not all. It is a good way to learn the lifestyle of the foreign people and to make the shutters fixed. The advantage of the
shutter (Basswood Blinds components on sale) 
is to adjust the light in the room by adjusting the angle of the window. The good shutters are both practical and beautiful, and the expenses of the curtains are saved.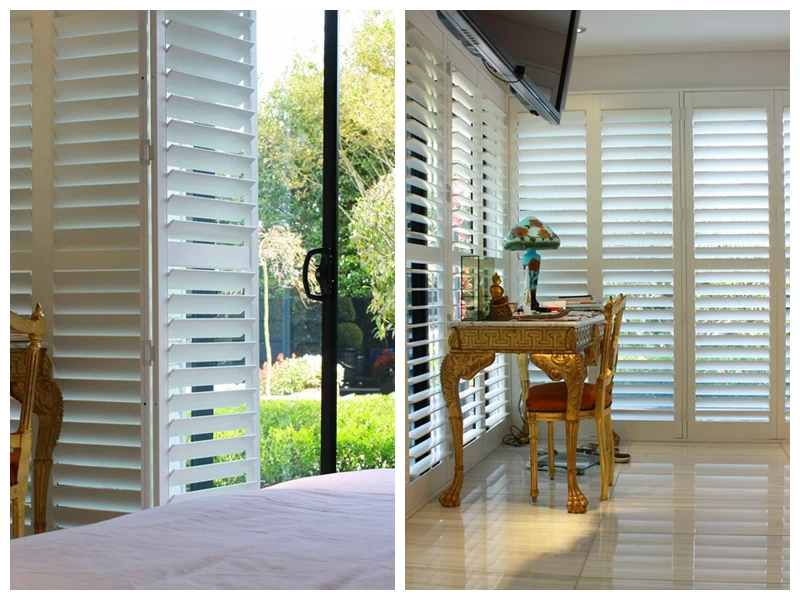 The flexible
shutters (Paulownia wood blinds supplier china)
are not only telescopic but also can be selectively used with the change of illumination angle. They block the direct light and keep the light transmitted from other locations. When you don't use it, you can hide it in the dark trough at the top with a gentle pull. It doesn't occupy the place, and it will not fall into the dust for a long time.
Often the home living room is equipped with air conditioner, air conditioning to become a part of the interior harmony, is a practical problem that many people will encounter in the decoration. This way is to create a niches for the air conditioner, install blinds on the outside, open blinds when used, and close the shutters when they are not in use, so that the air conditioner is completely part of the family.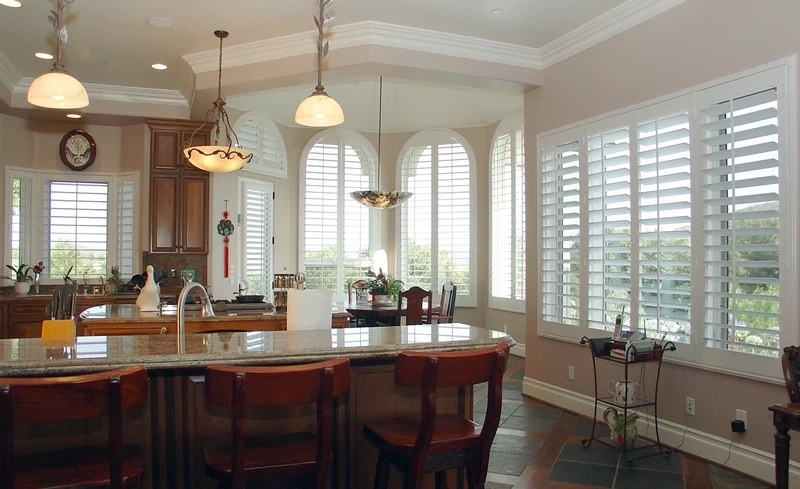 In addition to air conditioning, how to put the small household appliances, such as water dispenser and small TV, is a problem at home. The owner of the house to design a display, according to the electrical size, advance design exhibition display shelf the size of this appliance can easily put it in, then the shelf is arranged outside can slide freely in the frosted glass door, when not in use, a frosted glass door put electric block up. The achievements of the beautiful visual effect.