Wy we not manufacture LDF/MDF shutters
HEZE HUASHENG
HEZE HUASHENG
2018-01-22 18:30:38
While LDF or MDF (and all other variation of fibre board shutters) are designed to look the same as a wooden shutter, customers will face challenges with them in respect of the way they can use them and the colour limitations:  this product is polymer coated and never painted.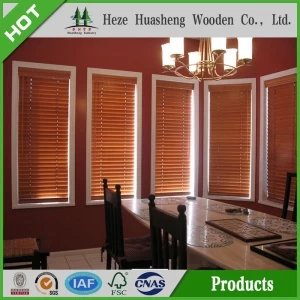 In short, the limited operation comes down to the weight of the fibre board.  The ideal timber weight for shutters is c.450kg per m2 (lighter timbers work too and are often better across wider expanses) so when comparing this ideal weight to that of LDF or MDF – at c.850kg –  it doesn't take a genius to workout that shutter doors which are left open and are regularly folded back, can have problems with the hinges, which often are not designed to take such weight.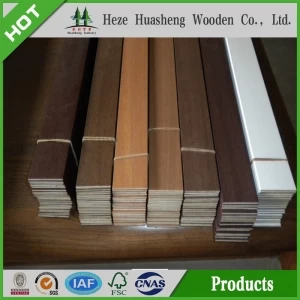 Suppliers of LDF and MDF shutters – if telling the truth – will explain to customers that LDF an MDF shutters do require the support of the shutter frame so the doors don't drop, which supports the point above.


This is the reason Heze Huasheng Wooden Co.ltd  has never manufactured LDF or MDF and would certainly recommend never purchasing said shutters for use in a tier-on-tier, bi-fold, by-pass or doorway application.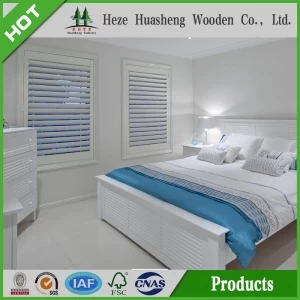 In comparing the price point of our FSC Paulownia Wood – which is 100% hardwood, gesso coated and painted in any colour you would like with LDF or MDF we are superior in terms of build quality, material weight, detail, colour options, performance and longevity and available at a price point very similar to what you'd pay for LDF/MDF Shutters.
Pls contact linda@huashengindustry.com , if you need a good shutter supplier of real hard wood , with more than  10 years profesional manufacture experience for real wood shutters .