What are the benefits of wooden blinds?
HEZE HUASHENG
HEZE HUASHENG
2018-03-02 10:18:11
Here the advantages of wooden blinds:

1.The appearance of such
blinds
(Ready made Wooden blinds on sale)
is very original and unusual, which distinguishes them from aluminum blinds, which are already pretty boring for everyone.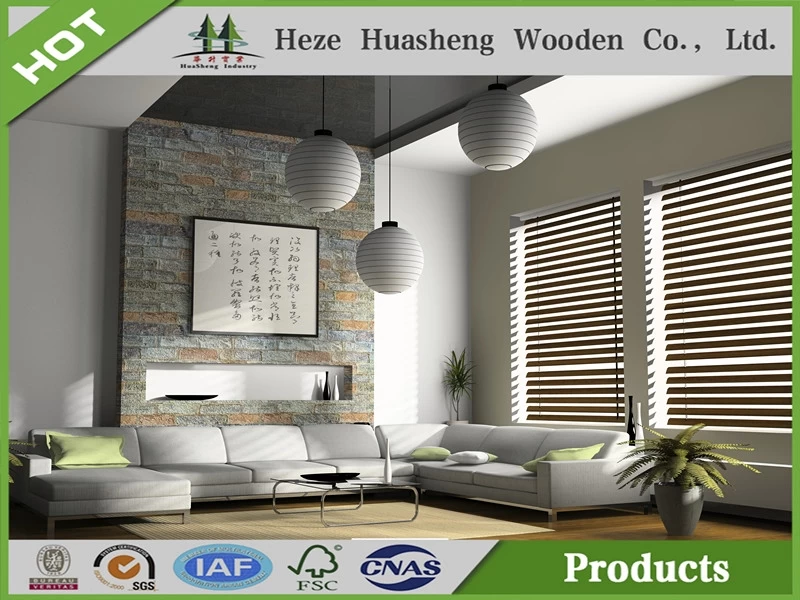 2.
Wooden blinds(High quality Wooden venetian blinds)
will help create a atmosphere in your house that does not look like an office one.

3.The material is environmentally friendly and absolutely harmless, since wood is a natural natural material that does not emit any dangerous substances. That's why such blinds can be installed even in the children's room.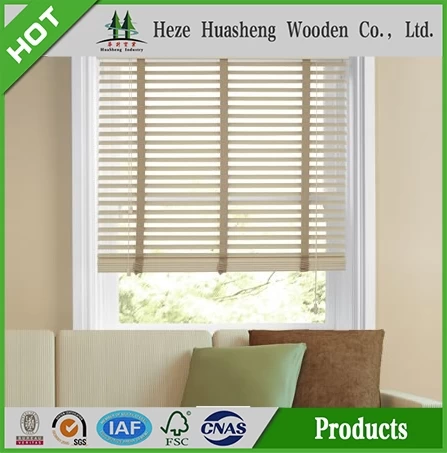 4.The thickness of the wooden part is 2-3 mm, which makes the blinds made of wood very durable and reliable. Therefore, they will serve you very long, without losing the beauty of appearance.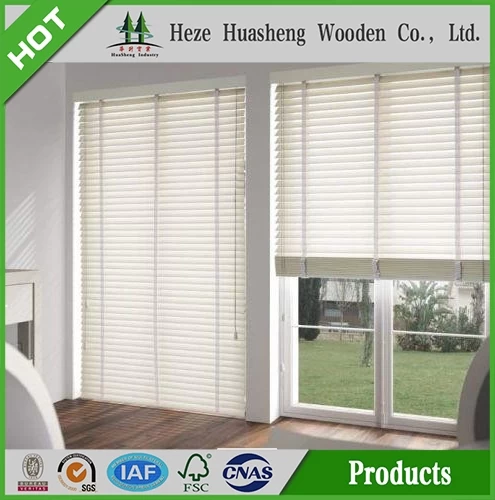 5.
Blinds(Wooden venetian blinds supplier)
made of wood are combined with any furniture and curtains in an ideal way, because they are made using different kinds of materials. Therefore, you can combine and play with the texture of the tree, while receiving various interesting options.