PVC/Poly/Vinyl Shutter Components
We offer both Paulownia, Basswood, PVC/Poly/Vinyl and aluminum for our Plantation Shutters. Recently, we have released some PVC/Poly/Vinyl color cards for our customers to choose from.

We currently have 32 production extrusion lines to produce PVC/Poly /vinyl Shutter components, and we do not rely on other factories. At present, we have produced some samples of color cards. If you need, we can send free samples to you.

Louver is the horizontal pieces which tilt and rotate around 340° to let in light and give a better view outside. At present, our louver sizes are 2.5 ", 3.0", 3.5 ", 4.5". Each louver design and size imparts different effects with each installation casting them in a unique light. Our louver types include solid louver, H louver and reinforced louver. You can choose the type you like and apply to you.

Stiles are the vertical rails at either side of the panel. We have 27 different stile types to apply to different types of shutters and you can choose the type you like.In the next article, we will focus on stile types. Please note that.

Top rail
A top rail finishes off the top end of the shutter.
Bottom rail
Guess what - a bottom rail finishes off the bottom end of the shutter.
Mid rail
Mid rails run horizontally between the top and bottom rails and add extra strength to your shutters. They also let you control the top and bottom slats separately.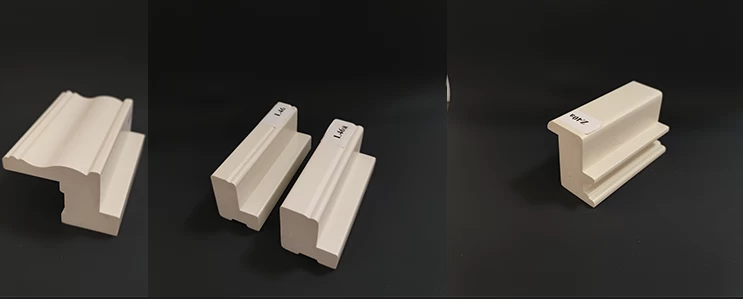 Your shutter panels are mounted inside a shutter frame. The frame is mounted onto the window (or inside the window recess), creating a perfectly squared shape for the shutter panels to be mounted into. We have a variety of frame types for you to choose from. Don't hesitate to contact me immediately.
If you need any samples, please feel free to contact us and we will mail them to you.