Louge Shutter will be on the Home Furnishing Expo Shenzhen , which will be held in Shenzhen Conven
Linda Wu
Huasheng
2018-07-17 17:06:25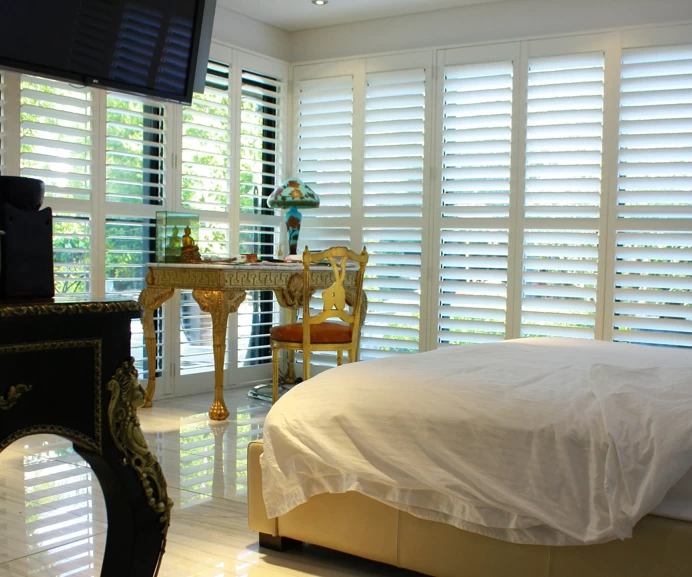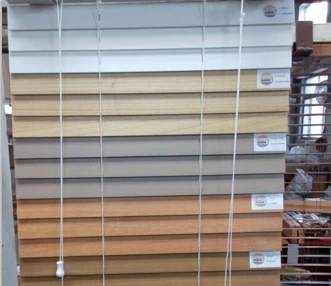 Home Furnishing Expo Shenzhen (Hereinafter referred to as Hometex) will be held in Shenzhen Convention and Exhibition Center in Shenzhen city, Guangdong Province, China in March and August every year. As the first expo on the subject of great home furnishing fashion in China, Hometex was founded in Foshan, China in 1997 and moved to Shenzhen in 2007. After 21 years of development, Hometex gives the exhibition covering an area more than 260,000m2 every year , with more than 2,000 exhibitors and over 240,000 professional buyers; it involves all the relevant sectors under the "great home furnishing and interior decoration", including the home textiles and fabrics, curtain accessories and sun-shadings, wall paper and wall coverings, home accessories, custom furniture, and overall interior decoration. Shenzhen Design Week held in the same period gathers more than 20,000 home interior designers, builds the home furnishing design circle with the highest business value, forms the "design + material selection" dual-track parallel mode, becomes the most international and authoritative platform in domestic home furnishing industry, and takes the lead in the rapid development of Chinese interior decoration industry.
As the most economically developed province in China, Guangdong Province has the great home furnishing industrial cluster with the largest scale, the most complete supporting facilities and the deepest accumulation in China and even in the whole world.
Exhibition Name Home Furnishing Expo Shenzhen(Hometex)
Co-located Event Shenzhen Design Week
Date of Exhibition August 7-9, 2018
Venue of Exhibition Shenzhen Convention and Exhibition Center (SZCEC)
(Address: Fuhua Third Road, Futian District, Shenzhen)
Exhibitors More than 1,000 brand enterprises
Professional Buyers More than 120,000 Mainland China and International professional buyers
Exhibition Area 130,000 square meters
Scope of Exhibition Curtains, bedding, towels, tablecloths, hotel textiles, decorative fabric, furniture fabric, curtains and bedding accessories; fabric sofa, soft beds, carpets, wallpapers and wall coverings, home ornaments, home textile fabric design; home textile production machinery, tools, computer design system; home textile books, magazines, home textiles intermediary services, website.