Select the main technique of vent blinds.
HEZE HUASHENG
HEZE HUASHENG
2018-01-15 14:04:03
Shutter shade there are two major categories, including stationary, activities, is usually a lot of chip connection folding, its ventilation effect is very good, also can have the effect of keep out sunshine, then what is needed in the process of selecting the vents shutters skills? This article gives a detailed introduction.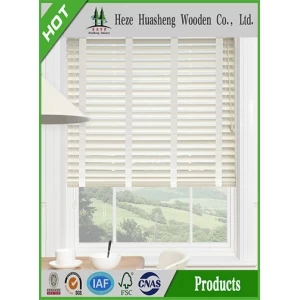 1.vents of the specifications of the shutter is very important, dark outfit louver length and the height of the window, the width of the usually need to narrow the distance around than Windows, with the louver length than the height of the window for a long distance, wide width than the window the proper distance.
2.The vent shutters selected are coordinated with interior furniture and wall colors, if the walls are yellow or white.
3.The design of the shutter is very important, the shutter that decorate a sitting room USES is very important, must be able to build the atmosphere of the family.
4.The format of the window is different to want to choose different shutter shade, if ordinary vertical window USES ordinary shutter, if horizontal window chooses to use 100 leaves to hang curtain.