PVC fauxwood Blinds
50mm PVC Venetian Blinds provide a classic timber look at an affordable price. They are made from a PVC that is hard wearing and suitable for all rooms in your hom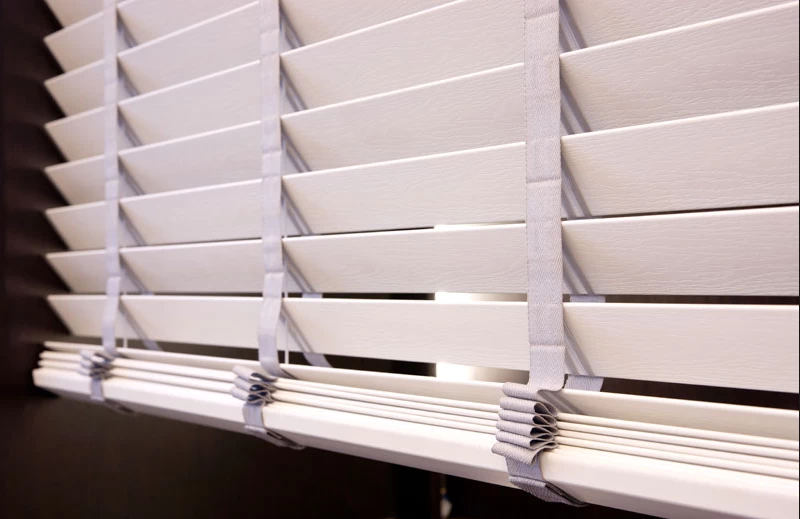 Why PVC Venetians?
50mm PVC Venetian Blinds are a classic, elegant choice of window covering that looks great in any room in your home. They are a very popular choice because they are incredibly versatile and offer a range of benefits beyond aesthetics. These blinds give you complete control over the amount of light that enters the room – as well as full control over privacy. Simply angle the blades fully open, fully closed, or anywhere in between to customise how much light is allowed to stream in.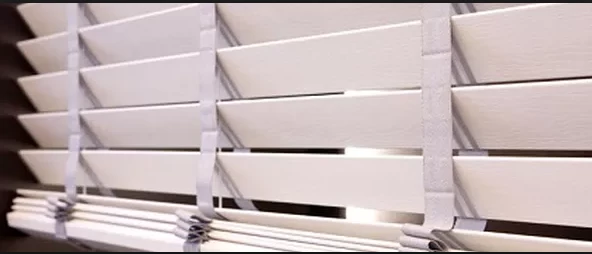 Low Maintenance
Venetian Blinds are low maintenance, another reason these blinds are such a popular choice among homeowners looking for simple, affordable, and attractive window treatments. It's easy to keep them clean and looking their best – just wipe with a dry or damp cloth occasionally to remove dust. That's all there is to it!
Versatility
When it comes to design, venetians are about as versatile as it gets. 50mm PVC Venetian Blinds look good in any home, whether the existing décor is rustic, ultra-modern, or something in between. Also, venetian blinds come in an assortment of other sizes, widths, and materials so that you can choose from aluminium, wood, or another material as well as very narrow blades all the way through large, wide ones for a fully personalised look. These Indoor Blinds also come in a wide range of colours to suit any style.
Customised for You
They are also easy to install. You can design your very own blinds right down to the exact size you need, and we'll custom make your blinds to suit any window. That means there's never any concern about getting your blinds home and finding out that they don't fit your window just right. Our blinds will fit as though they were specially made for your home – because they are. The blinds come with easy installation instructions, and we also provide helpful installation support in case you have questions. However, with some basic tools, most people can install these indoor blinds with no trouble.
Our 50mm PVC Venetian Blinds are durable and will last a very long time with regular use. They are a classic and tasteful choice for window shading. These Indoor Blinds are easy to transport, handle, and install. The flat-faced nature of these blinds means that you can choose from a wide range of light control settings. They come in a variety of colours and are cost-effective and attractive. It's easy to see why venetian blinds are such an attractive option when it comes to home decorating.
PVC blinds, in particular, are the most popular type of venetian blinds because they are incredibly easy to keep clean, they are unaffected by moisture and humidity, and they are very effective at blocking light and providing privacy. They go well with a broad range of décor and can be used alone or with
Description and Features
PVC Venetians are an affordable and stylish alternative to wooden blinds with the same practical features. These blinds are made with UV-treated PVC slats that are resistant to cracking, warping, and fading.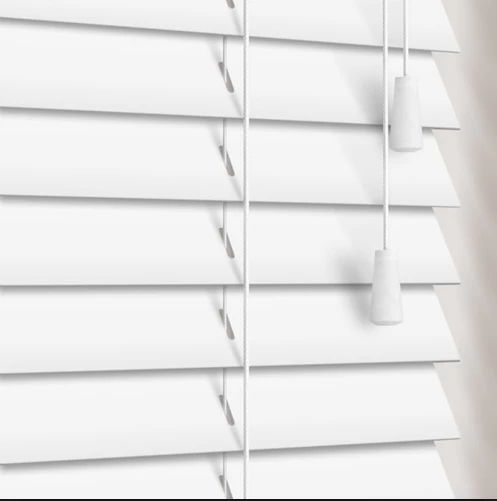 Features
- Choose from 5 colours
- Suitable for narrow window recesses
- Coordinating head and bottom rails
- Excellent daytime light control and night time privacy
- Suitable for all rooms, including bathrooms (wet areas)
- Outstanding value
- Ideal for both traditional and modern interiors
- Quality operating mechanisms and componentry
- Excellent daytime light control and night time privacy
Things You Should Know
- Keep in mind that venetians cannot be used on sliding doors.
- These blinds are designed to control light by tilting the blades; frequent raising and lowering is not recommended.
- PVC blinds are heavy and, depending on the size, may require two people to lift and install.
- We deduct 10mm from your height measurement to prevent blinds from dragging on the window frame or floor.
- For 45mm and 50mm blinds, "control side" refers to the controls that raise and lower the blinds; cords that tilt the blinds are on the opposite side.
- When you select "face fix," we will mitre-cut the decorative valance to allow for return back to the wall.